SAP Business By Design
ERP for high-growth SMEs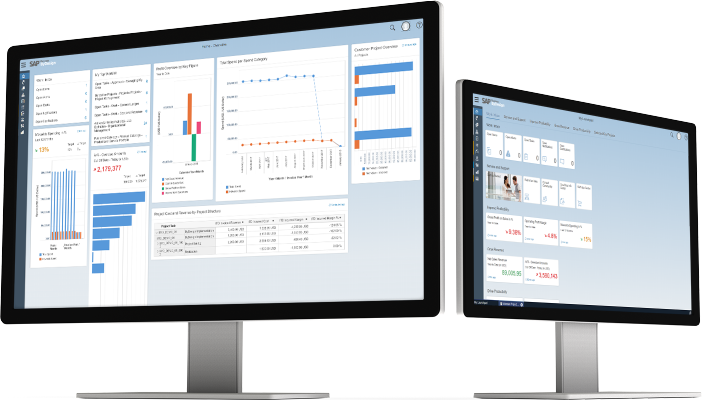 Run your entire business on an intelligent cloud ERP software suite
Profitability gives purpose to the business, and efficiency contributes to its continuous success. The challenges faced by midsize businesses galore. The mere midsize of the company gives it an inherent disadvantage in managing the different facets of the business. Employing many resources for all the facets of business is impractical. Efficient automation solves the problem and SAP Business ByDesign, a cloud-based ERP and business management software for midsize companies, does just that.
Product Overview
See SAP Business ByDesign in action
Watch this short video to learn more about the SAP Business ByDesign and how it can help you run your business better.
Key Features