MITS Alloy Salesforce and WIISE Implementation Journey
Client Profile
MITS Alloy is a renowned Australian manufacturer of high-end aluminium trays and canopies for the transport industry. They are also known for their cutting-edge specialty tools used in the mining industry. Since its establishment in early 2012, MITS Alloy has experienced significant growth and now employs 75 full-time employees and expanded its operations across North America and APAC region
Tomothy Lightfoot, CEO has a strong commitment to quality, and have established themselves as a leader in the industry. Their exceptional products are designed and manufactured with precision, delivering unmatched durability and performance. With a customer-centric approach, MITS Alloy prides itself on exceeding customer expectations through exceptional service and innovations.
In their pursuit of continuous improvement and growth, MITS Alloy embarked on a transformative technology journey, forging a strategic partnership with Adita Technologies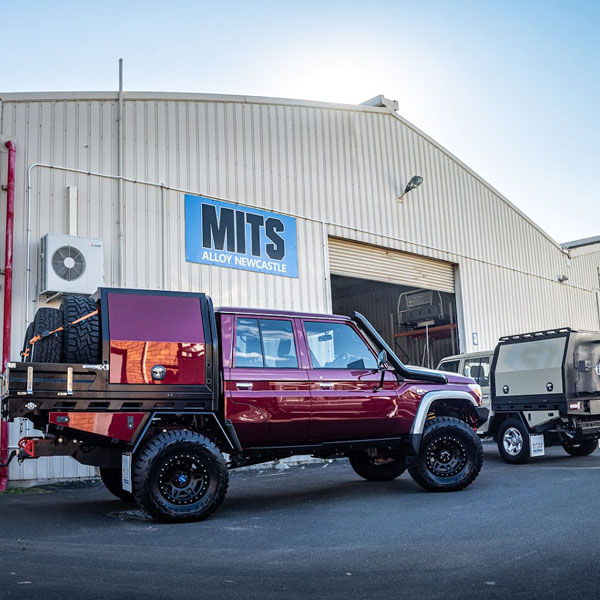 Key Project Goal
MITS Alloy was dealing with customers from multiple countries and regions. Streamlining marketing, sales, service operations in a centralised CRM Solution.
MITS Alloy manufactures over 2500 finished products and streamlining manufacturing, warehouse, purchase, finance operations in a centralised ERP solution.
Sustaining rapid growth by increasing productivity and customer satisfaction
Our Solution and Key Outcomes
Through the strategic partnership with Adita Technologies, Salesforce and WIISE, MITS Alloy accomplished significant milestones, enhancing their IT infrastructure
Salesforce Sales Cloud: Helped to gain a comprehensive view of customers, unifying Sales, Service, and Marketing processes.
WIISE ERP: Helped to achieve precise control over purchasing, warehouse management, manufacturing, financial Operations etc.
Real-Time Insights: Access to real time Information is empowering MITS Alloy's team to make prompt and informed decision regarding customer inquiries, quotes, orders, purchases, manufacturing and finance operations.
Automation and productivity Gain: Seamless integration of ERP and CRM & Automation of various processes, including online inquiries, opportunity pipeline management, quote generation approval workflows, invoice management, manufacturing, purchasing etc reduced the manual effort and increased the productivity.