How Can We Help You
We know you're busy, and we know you have a lot of things to juggle. That's why we offer our services in the form of proof-of-concepts, prototypes, and minimum viable products (MVPs). These services are designed to help you get your project moving forward quickly and easily—whether it's an app or a new product, we can get you started today.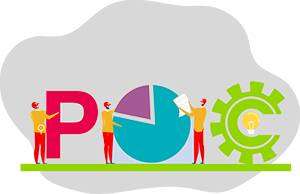 Proof-of-Concepts
Proof-of-concepts are a scientific way to test the technical feasibility of a product. They will help you determine whether the app can be built, how it will work and how much it will cost to build. Proof-of-concepts are usually quick, low-cost projects that can be completed in a matter of months or weeks.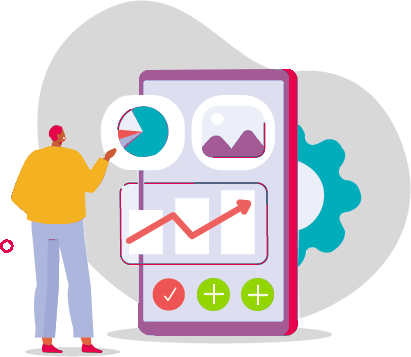 Prototypes
Prototypes are more realistic representations of your final product. Prototypes allow you to interact with your product as if it were already built, allowing you to get feedback on how people will use it, and making any necessary changes before going into production. Prototypes can take longer than proof-of-concepts—anywhere from six months to two years depending on the complexity of your project.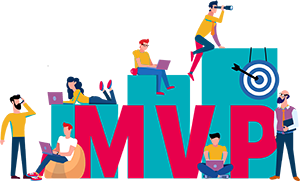 Minimum Viable Products (MVP)
MVP refers to an early version of your product or app that has only the most essential features required for it to be useful in its target market. MVPs will help you determine what works best by getting feedback from users during development rather than after launch when it may be too late to make significant changes.
Rapid Go-To Market App Development Process
Our custom app development process is designed to ensure you get the perfect app for your business. We follow a series of steps to deliver a product that meets your needs and exceeds your expectations.

1 week
Discovery
We begin by understanding your needs and goals, then performing an analysis of existing systems and data. This ensures we can meet your requirements with the best possible solution for your business. At this stage, we also look at how you want customers to interact with their devices, whether it's through voice or touch.

2-4 week
Concept & Design
Once you have approved our proposals, we start working
on the design and user experience of your new app. We work with you to develop a plan based on our research and analysis so that everything works as efficiently as possible. You'll be involved throughout this process so that everything fits seamlessly into place when it comes time to release the finished product onto the market.

3-5 months
Development & Testing
Our developers will take what they've learned from their earlier work and create a functioning prototype which will be tested thoroughly before moving on to full production where we add all the features you require along with testing again before delivery.

4-6 week
Post Maintenance & Support
We'll also provide ongoing maintenance and support services to ensure that your app continues running smoothly throughout its life cycle.
Ready To Build A Custom App?