Microsoft Dynamics 365 Business Central
Integrated approach to superior delivery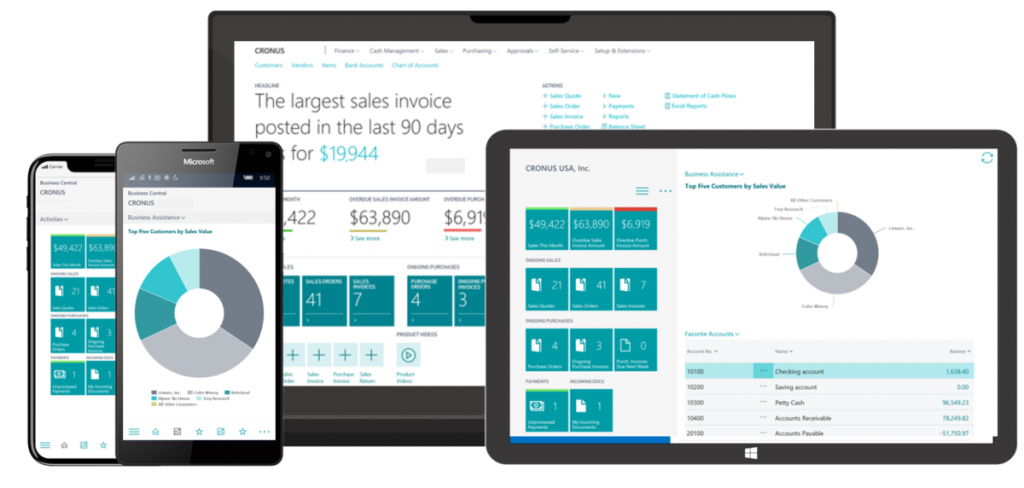 Connect All Dots to Deliver and Grow
It is likely that you are using some spreadsheets, accounting software and random tools to automate operations. But with a growing enterprise these are fast becoming inadequate. You need an integrated, all pervasive platform, which could take your precious resources off many of the regular, repetitive, administrative and yet critical operations. Microsoft Dynamics 365 Business Central will help you do just that and connect all dots – Sales, Finance, Service and Operations – ensuring that each work in tandem with each other. A seamless integration of all your functions will transform your company into a tight knit yet agile organization that is geared to create superior value for the consumer. Dynamics 365 -- Business Central is a single business management solution that is easy to use and adaptable, making your business smarter and more profitable.
Product Overview
See Microsoft Dynamics 365 for Business Central in action
Watch this short video to learn more about the Microsoft Dynamics 365 for Business Central and how it can help you run your business better.
Key Features