Sales Cloud
A must-have automation platform for a winning sales force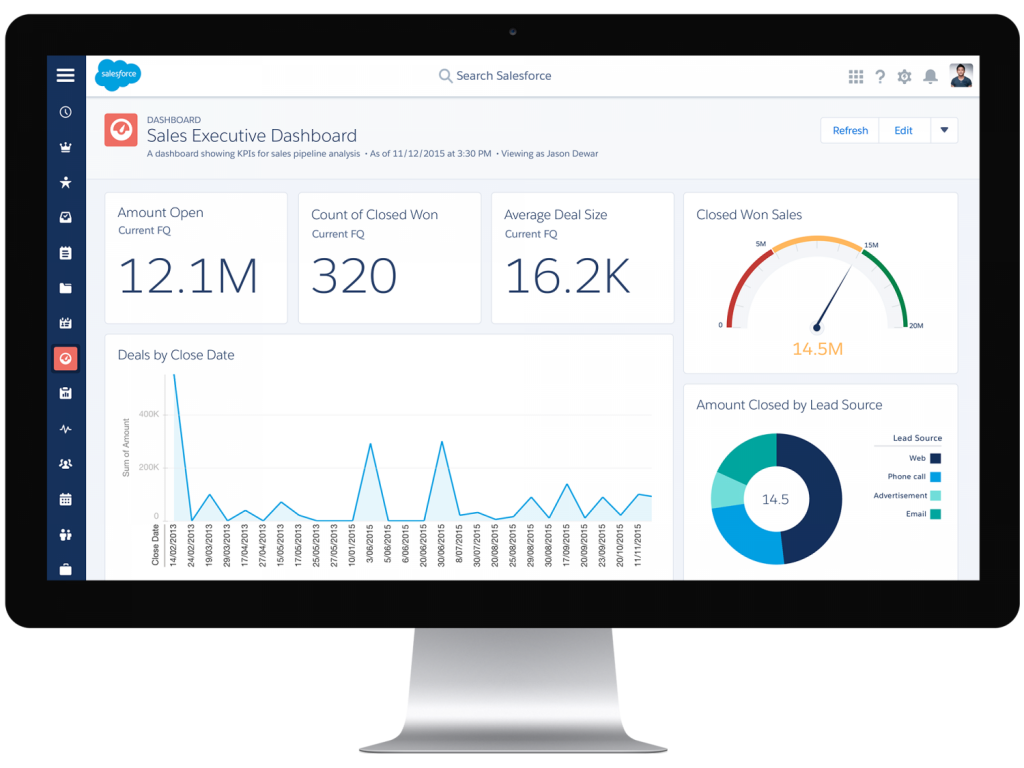 Weaponize/Equip your sales force with the world's best Customer Success Platform
Every organization endeavors to create a winning sales team. The dynamics of sales process are fast changing. Speedy access to accurate and in-depth information is critical to success. Sales Cloud, world's leading customer success platform offers end-to-end sales automation / management solution – lead validation, monitoring and nurturing it till the successful fructification as a sale. And while doing that, the Sales Cloud dashboard ensures that all stakeholders stay informed and contribute towards the sales process, in real-time -- right from the on-ground sales person to the company CEO, via the native app.
Product Overview
See Sales Cloud in action
Watch this short video to learn more about the SalesForce Sales Cloud and how it can help you run your business better.
Key Features