SalesForce Marketing Automation
Marketing Cloud
Make every customer engagement count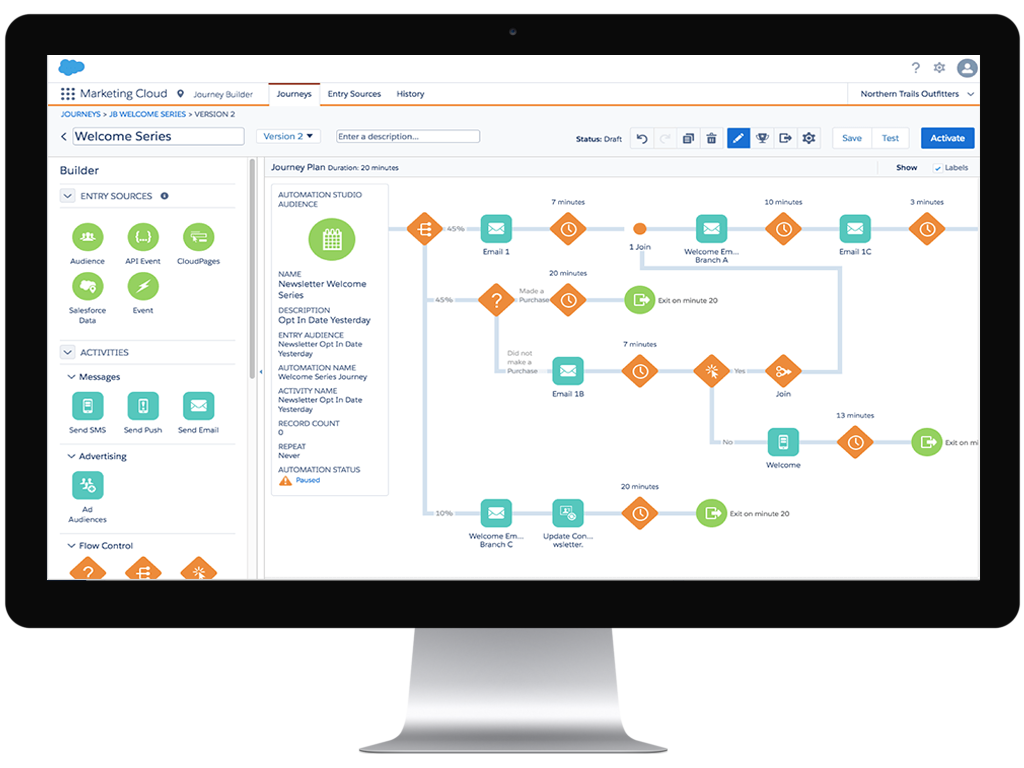 Creating customer relationships that are 'Built to last'
In marketing terms every engagement that a brand has with the consumer is "a moment of truth'. In this digital and connected world you have to make sure that the consumer (potential or existing) get's to hear, see or read the right kind of stuff about your brand. How do you do that, for every individual consumer is unique with her own past experiences, value systems & cultures, sensitivities, nationalities etc? Salesforce Marketing Cloud is the world's leading 1:1 digital marketing platform. You can create highly targeted campaigns (email and social media) geared to deliver customized yet consistent messaging to each niche. The platform helps create lasting customer relationships!
Product Overview
See Marketing Cloud in action
Watch this short video to learn more about the SalesForce Marketing Cloud and how it can help you run your business better.