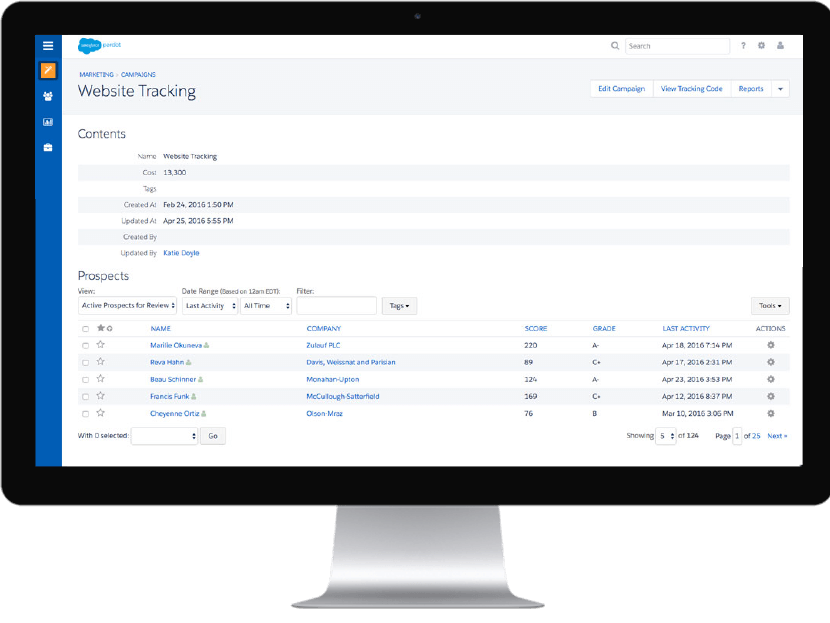 Pardot is a marketing automation platform to help businesses like yours attract and engage customers through hyper-personalized marketing campaigns. You can use your data to create highly targeted and personalized campaigns to drive engagement and improve conversions. It also provides tools and features for monitoring and measuring your customer engagement, as well as account engagement, to help you track the impact of your marketing efforts. Intelligence features, including predictive and behavioral analytics, allow you to use data to make more informed decisions. With Pardot, you can streamline and optimize your marketing efforts to drive better results for your business.
Product Overview
See Pardot in action
Watch this short video to learn more about the SalesForce Pardot and how it can help you run your business better.